Announcements
New Server Legion x1000 has opened on Novemeber 28th!
We don't make any wipes at all. Your items will always be with you.
New big guide MUX world features released.
Latest update patcher is always available here.
New update is out! All players need to auto-update via Launcher. To get the auto-update, close the game, close the Launcher and start it again. If you have problems with an auto-update, you can manually download and install
Patcher
, it must be unpacked in the folder with the game client, replacing all of the suggested files.

We have added 19 new weapons and shields for every class to the game. A complete list of all new items and their characteristics is available
here
.
Each class received a new top-tier one-handed weapon and shield with exceptionally high stats requirements. Third class is also mandatory to wield those. Finally, knights, wizards, and gladiators have decent two-handed weapons. Daggers have undergone changes, now they are available for all classes, they have high Agility requirements and a maximum damage spread of 1-XXX. And thanks to the new crossbow, the excellent bolts will finally become useful.
All new items have been added to the in-game drop. Some of the existing items have been moved to the lower grade box, for example, Crimson Glory Shield now drops from Blue Ribbon Box instead of Green Mistery. Detailed information about all drops in the game is available
here
. Non exc. versions of top-tier weapons can be crafted on the website.
All new items have been added to the lottery, some items from group 2 have moved to group 3. Now in the second group, there are 2 exclusive items for each class that cannot be bought in the shop on the website. Full information about the drop from the lottery is available
here
. No new items will be added to the shop on the website.
Now you can upgrade arrows and bolts using Jewels of Goldsmith. Each upgrade level will increase output damage by 1%. Arrows from the lottery now will be already upgraded to +13. When upgrading to +14 and +15 additional options will appear: Enemy's Defense Ignore Rate +1% and +2%.
A problem when players did not receive boxes for Kanturu Domination Event has been fixed.
---

We are glad to introduce a new craft system on the website. It is similar to the old one, but has a number of important distinguishing features.
Three currencies are now simultaneously used as a payment: Zen + Cashpoints + Jewels. Zen cost reduced by almost 5 times. In case of failure, you will always lose only one of the items. There is no more need to upgrade items before crating, any from zero to +15 will do. Jewels is the new currency that will be used instead.
Before crafting, you need to smelt the initial items into crafting material. When smelted, items will be removed from your vault and will be displayed in the list of available materials. As materials you can store an unlimited amount of items. In order to use jewels as a currency for crafting, they also need to be smelted. Jewels that can be smelted: Jewel of Chaos, Bless, Soul, Life, Creation, Guardian, Harmony, Goldsmith. After smelting items cannot be restored.
You no longer have to choose the exact items you want to craft from. System itself will offer you available crafts based on the materials that you have stored and show you the items you can create. All operation with the craft system are carried through the virtual vault, so there is no need to exit the game. While you character is leveling up on the spot, you can necessary items and jewels from the market, immediately throw them into the smelted and craft new item without any delay.
Old craft system will be discontinued after the New Year holidays. New craft system is available in Services > Operations with items > Craft System.
Detailed information about the new craft system is available
here
.
---
Dear players, we want to congratulate you with the Christmas and upcoming New Year! We wish you all the very best not only in our Muxglobal world, but also everywhere else, outside the realms of Muxglobal. We hope that the next year will be even more interesting and captivating.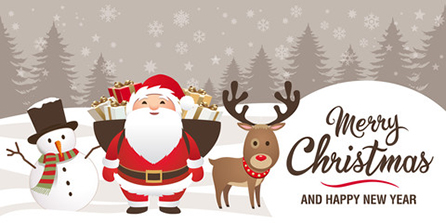 This year has been full of new things. We have gradually, during this year, fixed a load of various bugs and errors and we have implemented a lot of new features to make our beloved game even more enjoyable.
To celebrate, there will be a Drop Event on the 25th December, on each of our gaming worlds.
Aurora
- 18:00
Legion
- 18:30
Phobos
- 19:00
Also we have more gifts in store for you on December 31st.
Thank you for being with us in this passing year. Let's meet, celebrate and spend the next year together as well!
---

Guild Vault helps guild members to share items more easily. Every guild member can freely put items into the vault. When moving item into the vault, you need to specify conditions on how this item will be shared: with your personal confirmation, or it will be available to guild members whom you specify and they will be able to pick it up freely at any time. All operations with the Guild Vault are carried out through the Virtual Vault, so there is no need to leave the game. At the moment, Guild Vault can hold up to 50 items. Vault is located in Services > Operation with items >
Guild Vault
. At the initial stage, the use of the bank will be free, in the future a weekly fee will be charged.
---
New MUX Global Legion x1000 server is now open! Welcome and have fun!
Update:
New update is out! All players need to auto-update via Launcher. To get the auto-update, close the game, close the Launcher and start it again. If you have problems with an auto-update, you can manually download and install
Patcher
, it must be unpacked in the folder with the game client, replacing all of the suggested files.
We decided that it was time for the Chaos Machine to begin to gradually spare your nerves. Success rate for Black and Blue Fenrir increased from 80% to 100%. Violet Fenrir success rate increased from 80% to 90%. Zen cost increased. During the New Year holidays, the ingredients will remain unchanged, after which, you will be required to add a couple of jewel bundles to the mix.
Trading has become even more convenient - buying, selling and updating trading lots now happens without reloading the webpage. We continue to work to improve the effectiveness of item management on the website, and we will soon begin to implement a guild bank and an updated craft system.
We continue our work to eliminate the problems associated with the visualization of characters movements. We have added a three-second freeze time after death in Bless Arena, VIP Arena, as well as when teleporting to BA, VIP and Kanturu Domination. This will prevent invisible character from moving until the client is loaded. This is of course a temporary solution. We will try to find an opportunity to optimize game client so that there would be no need for such methods.
We have updated the rules on how characters interact with monsters. Now, using dashes, thrusts or other methods of alternative movement, your character in most scenarios will no longer be able to appear inside a monster. The problem with being inside a monster was that you could not be chosen as a target for an attack.
Endless Tower visit limit now resets at midnight. With the command /et or /et nickname you now check yours and somebody else's visit limits.
Once again we need to return to the topic of PK restrictions and decide what measures we can take to prevent uncontrolled and senseless mass kills from AFK, without harming the good true PvP. As one of the measures – now when gaining 250 kills as Phonoman, you will no longer be able to kill other players until you pk clear.
---
---